What Is A RRIF?
An RRIF, which stands for Registered Retirement Income Fund, is an extension of your RRSP. It's simply a continuation of your RRSP, but with a twist: you can't make regular contributions to an RRIF - only withdrawals. That's because the main purpose of an RRIF is to provide a source of ongoing retirement income. There are no limits on withdrawals and the balance of your savings can continue to grow tax-free (until withdrawn).
How Does A RRIF Work?
RRSPs have a limited shelf life and must be wound up by the end of the year in which you reach age 71. A RRIF is one of the most flexible and tax-effective ways of generating income in retirement as you phase-out of the workplace or retire. 
Convert your RRSP to a RRIF by the end of the year you turn 71—or sooner if you need the income. Your investments transfer directly and do not have to mature or be liquidated.

Start taking withdrawals the year after you open your RRIF. This can be any amount, as long as you meet the minimum annual withdrawal as set out by federal regulations.

Report withdrawals as income on your tax returns. RRIF funds are taxable in the year you withdraw them.
---
Like an RRSP, you can hold and grow a variety of investments such as a GIC, mutual funds, bonds, and equities tax‑sheltered in a RRIF.
---
As long as you take the required minimum amount, decide when and how much to withdraw. Option to convert to an annuity later.
---
RRIFs let your spouse inherit your retirement savings tax‑free, easing some of the financial pressure your absence may cause.
Below are ways to invest your funds either as a self-directed investor or with professional assistance.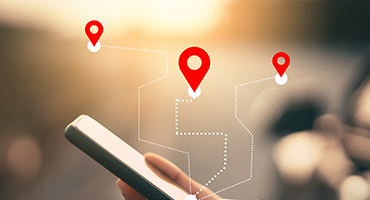 An in-branch advisor can help you get started. Book an appointment online, by phone, or in-person at a branch.
Personalized Advice
Our dedicated wealth advisors will provide personalized financial plans to keep your financial goals on track.
Online/Mobile Investing
Self-manage your investments through Qtrade Direct Investing™ or get them professionally managed through VirtualWealth®.
Frequently Asked Questions



| | |
| --- | --- |
| | Mutual funds and related financial planning services are offered through Credential Asset Management Inc. Online brokerage services are offered through Qtrade Direct Investing, a division of Credential Qtrade Securities Inc. Qtrade and Qtrade Direct Investing are trade names and trademarks of Aviso Wealth. Qtrade Guided Portfolios is a trade name of Credential Qtrade Securities Inc. Aviso Wealth Inc. ('Aviso') is a wholly owned subsidiary of Aviso Wealth LP, which in turn is owned 50% by Desjardins Financial Holding Inc. and 50% by a limited partnership owned by the five Provincial Credit Union Centrals and The CUMIS Group Limited. The following entities are subsidiaries of Aviso: Credential Qtrade Securities Inc. (including Credential Securities, Qtrade Direct Investing, Qtrade Advisor, Qtrade Guided Portfolios and Aviso Correspondent Partners), Credential Asset Management Inc., Credential Insurance Services Inc., Credential Financial Strategies Inc., and Northwest & Ethical Investments L.P. |