Registered Education Savings Plan
Investing in your child's future is easier than you think.
What Is A RESP?
A Registered Education Savings Plan (RESP) is a tax-sheltered plan that can help you save for your child's post-secondary education. Not only can you grow your savings tax-free, but the government will also add 20% to 40% each year to your savings in form of education grants like the Canadian Education Savings Grant (CESG).
How Much Can I Invest?
The lifetime RESP contribution limit is $50,000 per child, and you can make contributions for 31 years once you've opened the RESP.
What Happens If The Child Doesn't Pursue A Post-Secondary Education?
---
RESPs are all about flexibility and choice, so, if a child named in your RESP chooses not to go to college or university you have several options:
Change the plan to another child

Transfer money to another RESP

Transfer the money to your RRSP

Close the plan and cash out
​

What Does A RESP Offer?
A 35 year investment period

Interest that's compounded and tax-free until it's withdrawn

No annual limit for contributions

Maximum lifetime contribution of $50,000 per beneficiary

Tax on only the accumulated income, not the principal
A family plan that allows you to open one plan with multiple beneficiaries

A transferable fund

Up to $500 in annual Canadian Education Savings Grant per beneficiary based on yearly contributions to a lifetime limit of $7,200.
How Do I Invest In A RESP?
Below are ways to invest your RESP funds either as a self-directed investor or with professional assistance.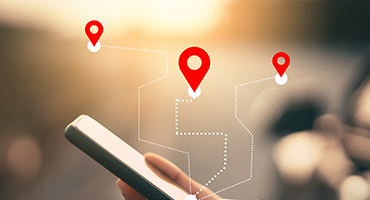 An in-branch advisor can help you get started. Book an appointment online, by phone, or in-person at a branch.
Personalized Advice
Our dedicated wealth advisors will provide personalized financial plans to keep your financial goals on track.
Online/Mobile Investing
Self-manage your investment through Qtrade Direct Investing™ or get them professionally managed through VirtualWealth®.
You May Also be Interested in
| | |
| --- | --- |
| | Mutual funds and related financial planning services are offered through Credential Asset Management Inc. Online brokerage services are offered through Qtrade Direct Investing, a division of Credential Qtrade Securities Inc. Qtrade and Qtrade Direct Investing are trade names and trademarks of Aviso Wealth. Qtrade Guided Portfolios is a trade name of Credential Qtrade Securities Inc. Aviso Wealth Inc. ('Aviso') is a wholly owned subsidiary of Aviso Wealth LP, which in turn is owned 50% by Desjardins Financial Holding Inc. and 50% by a limited partnership owned by the five Provincial Credit Union Centrals and The CUMIS Group Limited. The following entities are subsidiaries of Aviso: Credential Qtrade Securities Inc. (including Credential Securities, Qtrade Direct Investing, Qtrade Advisor, Qtrade Guided Portfolios and Aviso Correspondent Partners), Credential Asset Management Inc., Credential Insurance Services Inc., Credential Financial Strategies Inc., and Northwest & Ethical Investments L.P. |