---
Cash Back World Elite® Mastercard® Card
---
Earn
4
points for every
$1
spent on Grocery and Sustainable Transit
1
---
Earn
2
points for every
$1
spent on Select Recurring Bills, Digital Streaming, and Dining
2
---
Earn
1
point for every
$1
spent on all other purchases
---
| | |
| --- | --- |
| Annual Fee: | $120.00 |
| Interest Rate (Purchases): | 20.99% Fixed |
---
World Mastercard®
---
15,000
Welcome Points
---
3.9%
Balance Transfer
---
| | |
| --- | --- |
| Annual Fee: | $120.00 |
| Interest Rate (Purchases): | 20.99% Fixed |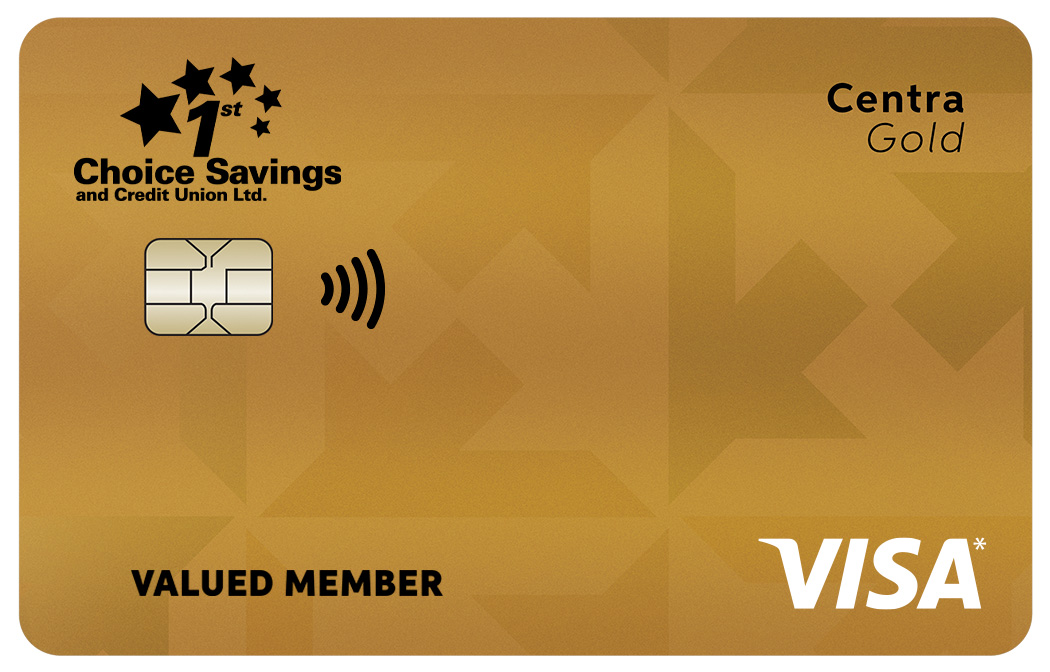 ---
Centra Visa* Gold Card
---
 5,000
Welcome Points
---
3.9%
Balance Transfer
---
| | |
| --- | --- |
| Annual Fee: | $50.00 |
| Interest Rate (Purchases): | 11.99% Fixed |
---
---
---
US Dollar Mastercard®
---
Earn
1
point for every
$2
USD spent
1
---
Purchase Protection & Extended Warranty
---
| | |
| --- | --- |
| Annual Fee: | $50.00 |
| Interest Rate (Purchases): | 19.99% Fixed |
1 Insurance coverage is underwritten by American Bankers Insurance Company of Florida (ABIC). ABIC, its subsidiaries, and affiliates carry on business in Canada under the name of Assurant®. ®Assurant is a registered trademark of Assurant, Inc. Details of insurance coverage, including definitions, benefits, limitations and exclusions, are in the Certificate of Insurance.

The Certificate of Insurance is available online here

.

Insurance coverage is subject to change.